We believe in the power of education. From providing hundreds of scholarships to enhancing the learning and working environment with important programs, classroom resources, furnishings and equipment, the Foundation makes a difference at LLCC.

Through the Foundation, donors can take pride in fostering the growth of a student, facilitating the work of a faculty member, or advancing arts and culture and academic and workforce programs.

---
LLCC Foundation Gala a grand success!

A beautiful evening inside our incredible "Secret Garden" offered the perfect setting for a hugely successful 12th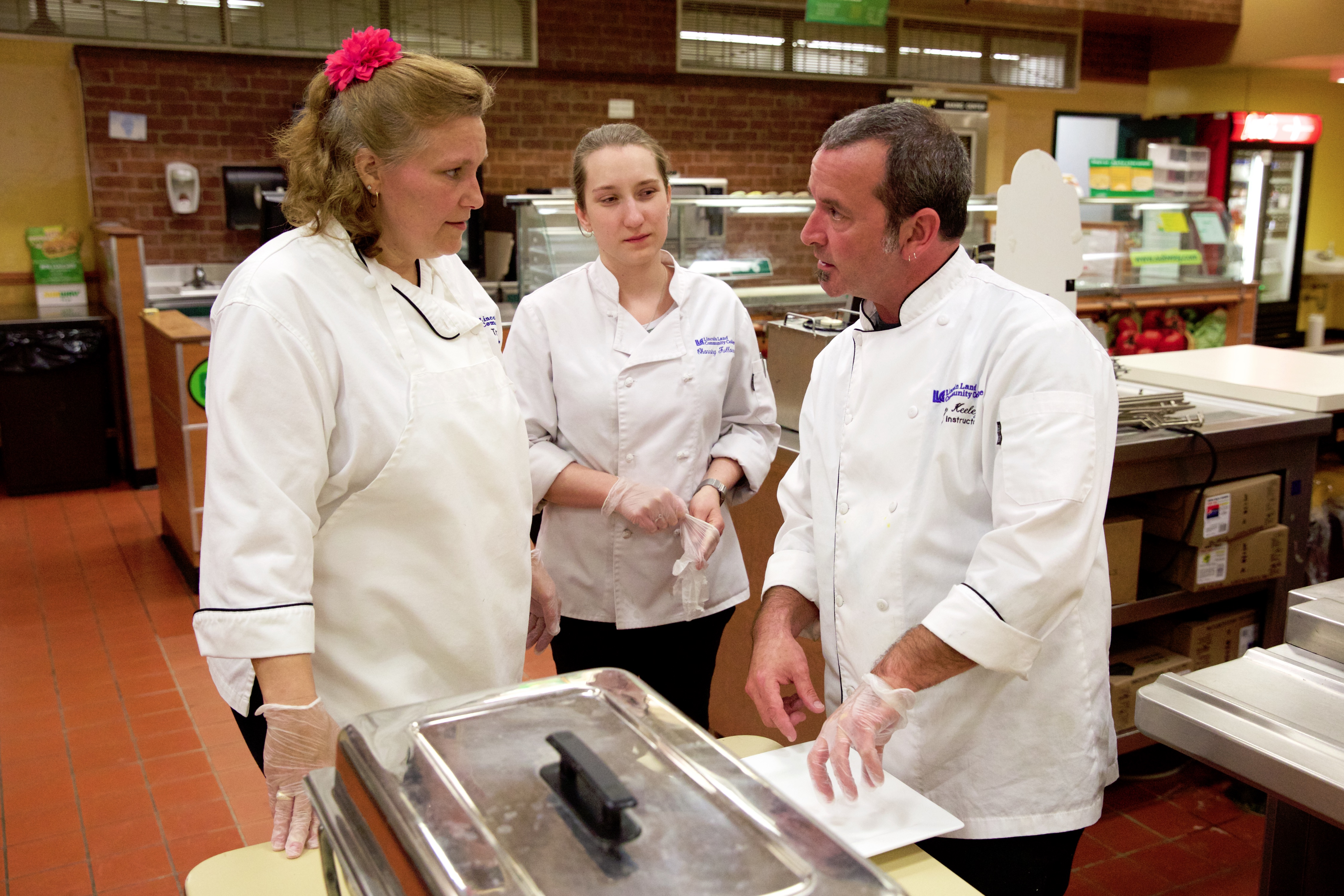 edition of the LLCC Foundation Gala. More than 230 guests had an enjoyable evening and delicious, four-course gourmet meal prepared by our culinary students and instructors, and terrific musical entertainment provided by LLCC's Big Band.

Final figures are still being tallied, however we would like to thank everyone who provided support for this event through the more than $62,000 in secured sponsorships, donations or items for the silent and live auction, or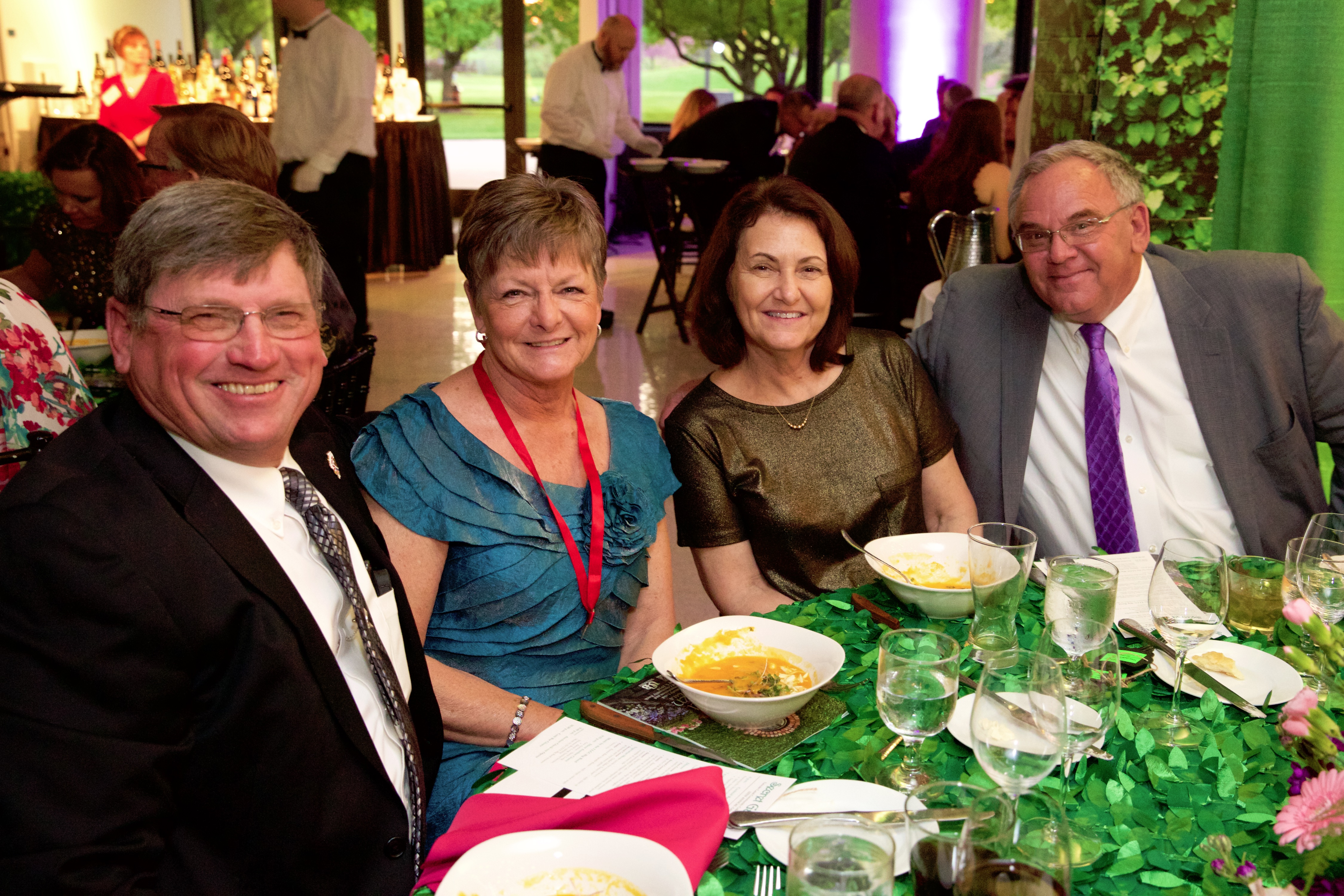 by attending. More than $11,000 was donated to the Foundation General Scholarship Fund through the "Fund-a-Need" portion of the live auction, and approximately $10,000 was raised from the silent auction alone.
A gallery of photos is now online and available for viewing.

All funds raised at the Gala benefit Lincoln Land students and programs. Mark your calendar now for May 4, 2019 and plan to attend our 13th event. Again thank you for the tremendous support!

LLCC faculty and staff give generously

Thanks so very much to all LLCC faculty and staff who generously supported their annual campaign benefitting our students. More than 153 faculty and staff, or 38-percent, pledged a total of $50,000!

Great job to the campaign committee who planned an enjoyable kickoff creating a great Hawaiian luau. And, there is still time to make your gift by completing the 2018 LEAGUE enrollment form and returning it to the LLCC Foundation. Thank you for all you do for our students and for your generous support!

The 2018 Pearson Master Teacher is Carmen Allen

Dr. Carmen Allen, professor of computer programming, was named the 2018 Dr. Raymond and Ann Pearson Master Teacher at the college's 24th annual Employee Recognition and Appreciation Ceremony on May 9. Allen is the 20th recipient of the award establoished by the Pearsons, longtime Springfield physicians who established with award through a generous contribution to the LLCC Foundation. The award annually recognizes an exceptional full-time, faculty member for his or her professional contributions to LLCC.
Dr. Allen received several nominations from students.
"This Master Teacher has given me a newfound (perhaps first-found) zest for learning. If all my classes were taught by this person, I'd be the happiest student on this earth."
"This professor never gives up on us students and wants us to succeed no matter how far we have to be pushed."
"I took a class from this instructor my first semester back in school in over nine-years. She is the reason I didn't give up that first semester and I think of this person every time I want to give up again."
A graduate of Lake Land College, Allen also holds a bachelor's degree from Eastern Illinois University, master's from the University of Illinois at Springfield and doctorate from Ferris State University.
Four other faculty members were named finalists for the award. They are:
Mark Hardiman, professor, theatre
Taiebeh Hosseinali, professor, teacher education
Katie Tice, professor, accounting
Rich Teeter, professor, agri-business management
Forty-three eligible nominations were received for the award. The LLCC Foundation would like to thank all of this year's nominees for their energy and efforts every day on behalf of LLCC students.