LLCC Veterans Club sponsors 10th and final Brian McMillen Memorial Run/Walk May 27
Event offers 5K run/walk and 10K run; registrations being accepted now
LLCC's Veterans Club invites runners to participate in the 10th and final Brian McMillen Memorial 5K Run/Walk and 10K Run Saturday, May 27 beginning at 8 a.m. on the LLCC-Springfield campus. The event offers a 5K run/walk and a 10K run. Registrations are being accepted now.
Participants may register online for the run/walk at http://getmeregistered.com/BMcMVeterans5k through noon, Friday, May 26. Registrations also are accepted the day of the event. Cost for the 5K run/walk is $20 prior to race day and $25 on race day; the 10K run (ages 14 and over only) is $30 prior to and $35 on race day. Awards are being presented in several categories.
The Veterans Club began the annual run/walk event to honor Brian's legacy and to raise funds to establish the Brian McMillen Veterans Scholarship, which provides financial support to veterans attending LLCC. McMillen will continue to be honored by the LLCC Veterans Club and through the endowed scholarship, which will assist LLCC students for many years to come. The run/walk has been organized the past 10 years through a joint effort of the LLCC Veterans Club, LLCC staff, Illinois State Police and Illinois Air National Guard.
Run/walk participants can also support their local high school athletic programs through the Brian's Challenge Grant. The $500 grant is presented to the high school athletics department that has the highest number of runners/walkers participating in the event. Participants do not need to be high school athletes.
In acknowledgment of the support over the past 10 years of the McMillen Run/Walk, an after party is being held at the Chatham VFW Post 4763, 501 W. Mulberry St. from 10 a.m.-2 p.m. The band, Off the Wall, will perform from 11 a.m.-1 p.m. Ticket costs are: ages 16 and older, $20; ages 5-15, $5; ages 5 and under, free. Ticket price includes admission, food and soda.
More information about the McMillen 5K Run/Walk and 10K Run is available by emailing veterans.affairs@llcc.edu or visiting www.facebook.com/bmcmrun.
LLCC Theatre presents Ken Ludwig's "The Three Musketeers" May 25 - 27

LLCC Theatre, in collaboration with Theatre in the Park, presents Ken Ludwig's "The Three Musketeers" Friday through Sunday, May 19, 20 and 21 and Thursday through Saturday, May 25, 26 and 27. The play begins at 8 each evening at Theatre in the Park at Lincoln's New Salem State Historic Site in Petersburg.
Pre-show entertainment begins at 7 p.m. in the indoor theatre, and at approximately 7:20 p.m., Director Mark Hardiman, professor of theatre, will present a brief talk about the production.
Tickets are $15 for adults, $13 for seniors and $10 for children under the age of 12 and may be purchased online at theatreinthepark.net or by calling 632-5440 or 800.710.9290. The box office is open noon to 5 p.m. Wednesdays through Saturdays and 5 to 8 p.m. on show nights.
Ludwig's adaptation of the famous novel by Alexander Dumas is a hilarious, rollicking and suspenseful adventure. The retelling of the musketeers' story involves a young man, D'Artagnan, who sets off to join the musketeers. His sister, Sabine, comes along, joining in the swashbuckling and proving her sword-fighting abilities.
LLCC observes summer hours of operation

Through August 6, Lincoln Land Community College's Springfield campus and outlying locations are closed Friday through Sunday, in addition to Memorial Day, May 29 and Independence Day, July 4. Specific summer hours of operation for various offices are as follows:

• LLCC administrative offices – Monday through Thursday, 8 a.m. to 5 p.m.

• LLCC Library ­– Monday through Thursday, 8 a.m. to 5 p.m. from May 15-June 4; 7 a.m. to 8 p.m. from June 5-July 30 and 8 a.m. to 5 p.m. from July 31-Aug. 6
• LLCC Admission/Registration, Advising/Counseling, Financial Aid offices and LLCC bookstore – Monday through Thursday, 8 a.m. to 6 p.m.
• LLCC Testing Center – go to http://www.llcc.edu/placement-testing/ for summer testing schedule
• LLCC education service areas (Beardstown, Jacksonville, Hillsboro, Litchfield, Taylorville) – Monday through Thursday, call for hours of operation.
• LLCC-Capital City Training Center, 130 W. Mason St., will maintain its regular hours Monday through Friday, 8 a.m. to 5 p.m.
• Illinois Small Business Development Center at LLCC, Montgomery Hall, LLCC-Springfield will maintain regular office hours Monday through Friday, 8 a.m. to 4:30 p.m.
Regular hours resume Monday, Aug. 7. For more information, contact the LLCC Public Relations and Marketing Office at 786.2577 or 800.727.4161, extension 62577.

Registration is currently underway for summer classes, which begin June 5, and fall semester classes, which begin Aug. 19. For registration information, call 786.2292 or 1.800.727.4161, extension 62292, or visit the Lincoln Land Community College website at www.llcc.edu.

LLCC plans Campus Visit Day June 13

Free campus preview event designed for prospective students and family members
Lincoln Land Community College invites high school students and their parents, along with new and returning adult learners, to Campus Visit Day Tuesday, June 13.
The free event is being held from 5-7 p.m. at the LLCC-Springfield campus, 5250 Shepherd Road. Check in at A. Lincoln Commons opens 30 minutes prior to the event.
Campus Visit Day is a special campus preview event designed for individuals interested in starting or finishing a college degree or certificate. The event includes an information presentation about how to get started with the enrollment process, how to pay for college and other information relevant to becoming a successful college student. Following the presentation, visitors can view exhibits and speak with LLCC representatives of academic programs and student services. Tours also are offered of Menard and Sangamon halls and the Workforce Careers Center. Refreshments are being provided, in addition to special treats by LLCC's Culinary Arts program.
Registration for Campus Visit Day is available at www.llcc.edu/cvd or by calling 217.786.2577.
LLCC-Capital City Training Center to offer "Current Trends in Drug Abuse" seminar June 14
Continuing education credits available to health care professionals and teachers; preregistration required
Lincoln Land Community College-Capital City Training Center is offering a special one-day seminar about the latest street drugs of abuse. "Current Trends in Drug Abuse" is being held Wednesday, June 14 from 8:15 a.m. to 4 p.m. The seminar is being held at LLCC's Capital City Training Center, 130 W. Mason, Springfield.
Presenter Bruce Talbot will update health care and law enforcement professionals, educators, first responders and others on the latest street drugs of abuse in Illinois and innovative community responses to this latest drug challenge. He will discuss how the Illinois heroin epidemic is being challenged by a wave of designer synthetic narcotic drugs with strange chemical names or street slang names that are up to 10,000 times more potent than morphine. Other common street drugs of abuse such as cocaine and marijuana are also being challenged by designer synthetics including alpha-PVP and 5F-ADB.
Current Illinois drug abuse data will be presented from the Illinois Department of Public Health and drug seizure data will be shared from the Illinois State Police forensic labs. Changes to Illinois' medical marijuana law and its impact on community substance abuse also will be discussed.
Bruce R. Talbot holds a Master of Public Administration degree from Roosevelt University, a bachelor's degree in law enforcement from Southern Illinois University, is a graduate of the School of Police Staff and Command at Northwestern University, and has more than 25 years of experience teaching drug/alcohol recognition and prevention classes nationwide. He has been qualified as an expert witness in Illinois and Texas criminal courts and has been called to testify as a subject matter expert witness before U.S. Congressional committee hearings. Talbot has co-written scientific research on drug control and has appeared on many public opinion programs including CNN "Talk Back Live," CBS News "Eye on America" and BBC "Science Frontiers." He has been a frequent speaker at state and national conferences including the National GHB and Designer Drug Conference and the Illinois Alcoholism and Drug Dependence Association conference. A veteran police officer, Talbot has supervised both street patrol as well as the investigative unit, community policing unit, and the DARE drug education program. He is a retired 27-year veteran police officer and a certified police instructor by the Illinois Law Enforcement Training and Standards Board.
Cost for the seminar is $69. Six continuing education contact hours will be awarded to nurses, professional/clinical counselors and social workers. Six Continuing Professional Development Units (CPDUs) will be awarded to teachers. Illinois Alcohol and Other Drug Abuse Professional Certification Association (IAODAPCA) continuing education units are pending.
Preregistration for the seminar is required. For more information or to register, visit www.llcc.edu/cctc or call the LLCC-Capital City Training Center at 524.6749.
LLCC President Charlotte Warren, Ph.D. honored by Phi Theta Kappa International Honor Society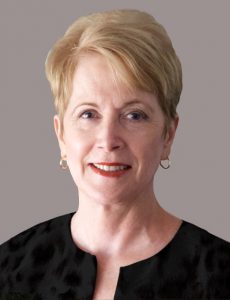 Charlotte Warren, Ph.D., president of Lincoln Land Community College, was recently honored with the Shirley B. Gordon Award of Distinction by Phi Theta Kappa International Honor Society.
Phi Theta Kappa is the leading academic honor society for students at two-year colleges. LLCC's Alpha Epsilon Kappa chapter of Phi Theta Kappa consistently maintains a five-star status, the highest a chapter can achieve. LLCC students with grade point averages of 3.5 or above are eligible for membership.
Dr. Warren received the award at Phi Theta Kappa's 99th Annual Convention April 7 in Nashville, Tenn., which was also attended by LLCC Phi Theta Kappa student officers and advisors.
College presidents and chief executive officers are selected for the award based on outstanding efforts in promoting the goals of Phi Theta Kappa.
Dr. Warren, president of LLCC since 2006, is a Colonel, Retired and Honorary Brigadier General from the Georgia Army National Guard. She represents LLCC in impressive leadership positions within the community, state and nation. She has served as a national spokesperson on the subject of nursing education and is a member of the Reserve Forces Policy Board, an advising committee within the office of the Secretary of Defense, along with several boards of the American Association of Community Colleges. She is past president of the Illinois Council of Community College Presidents. Locally, she serves on the board of the Greater Springfield Chamber of Commerce and chairs the Mid-Illinois Medical District. She is past chair of United Way of Central Illinois.
The Award of Distinction is named for the late Dr. Shirley B. Gordon, Phi Theta Kappa's longest serving board of directors chair and president emeritus of Highline Community College in Des Moines, Wash.
National Science Foundation awards LLCC $199,999 grant to develop cybersecurity program
The National Science Foundation has awarded an Advanced Technical Education grant of $199,999 to Lincoln Land Community College. The three-year grant begins in June and will support the development of a competency-based certificate program in cybersecurity.
The project is under the direction of Dr. Wendy Howerter, associate vice president of academic innovation and effectiveness, and professors of computer networking Frank Marsaglia and Jeff Mehan.
LLCC is developing the competency-based certificate program in cybersecurity with implementation planned for fall 2018. The new competency-based certificate will provide academic credit based on students' knowledge and mastery of skills, rather than time spent in the classroom and credit hours earned. In addition, LLCC currently offers instruction in cybersecurity as one of seven tracks leading to an associate of applied science degree in computer information systems.
"As individuals continue to do more and more online and we give up privacy for convenience, we are at greater risk of identity theft and cyberattacks," said Professor Marsaglia. "The demand for employees trained in cybersecurity is growing quickly. This competency-based program will allow students to potentially earn a certificate and find employment in less time, based on their prior knowledge and abilities."
"The competency-based program is also an opportunity for those individuals already employed in the field," said Dr. Howerter. "I believe the flexible format will appeal to working students since the mastery of competencies will be learned and demonstrated in an online and virtual environment. This program will bring the security skills of employees to a level needed to support systems in today's digital world."
In 2015, LLCC was one of six colleges and universities nationwide chosen to participate in a competency-based training program called "Jumpstart," funded by the Lumina Foundation. The college began work on developing a competency-based program in cybersecurity, and the new NSF grant will continue that effort.